15th November 2022
Welcome to the ultimate journey of redemption. One that has been on the stage since 1985 and is the longest-running Broadway Musical. Now we've brought it to Braeburn.
I distinctly remember the conversation with Mr. Dunn when he asked how Braeburn was going to make their return to the stage after the pandemic. I blurted out Les Mis without skipping a beat. At that moment, I was thinking about the epicness of the journey, the complexity of the music, the full sound of the orchestra…I was not thinking about the time frame we would have to do it.
I also did not consider that due to the pandemic, nearly all of the cast had limited stage or music experience, some none at all. Yet here I was throwing them into the deep end with one of the most complicated and highly regarded musicals in the world. Do they think I'm bonkers? Probably. Have they given everything they can in the last 8 weeks to put this together? 100%.
I cannot commend this cast enough for the efforts they have put into this. They have risen to a challenge that I myself was questioning and because of this, I am beyond proud of them. Every single member of the cast has grown in some way because of this product and therefore every moment was worth it.
I would like to thank Mr. Dunn for going with my outlandish ideas and requests. Mrs. Childs for quietly getting us the rights when she could have fainted. Mr. Hill for constant support and solutions to problems. Mrs. Garner for assisting us in the set and giving us logical solutions to building the barricades. Ms. Kelly Bell for her marketing expertise and always helping in any way.
Finally, I would like to extend my sincere gratitude to the Les Mis team. This would not have been possible without Mrs.Hill for her expertise and for never giving up on us or her backstage team no matter what (literally). Mr. Pierce Williams for venturing to High School ground to assist in the direction of the production and bringing the energy! Ian whose ideas and precision have shown me another layer of directing. Faye for taking on the choreography and nailing it. Mr. Mutwo for taking the challenge of all my set design ideas and making them better than I had imagined. Miss. Burn quietly and tirelessly prepared all the props and costumes which created a visual layer to the show we desperately needed. Mrs.Andrew for never saying no and teaching every single cast member every song in the little spare time she had, we would not have a Les Mis without you!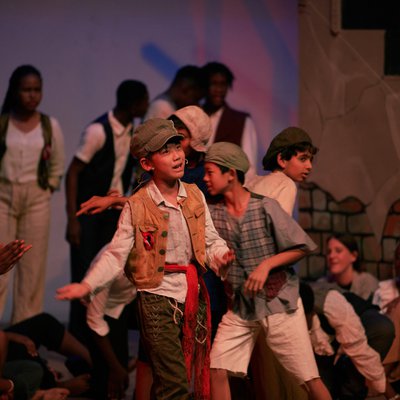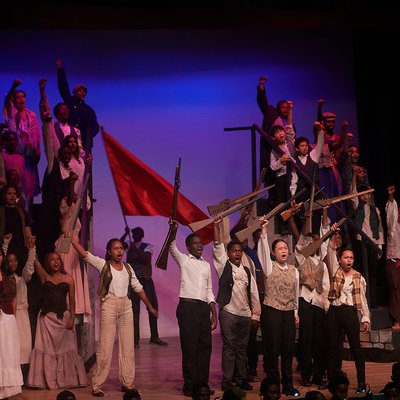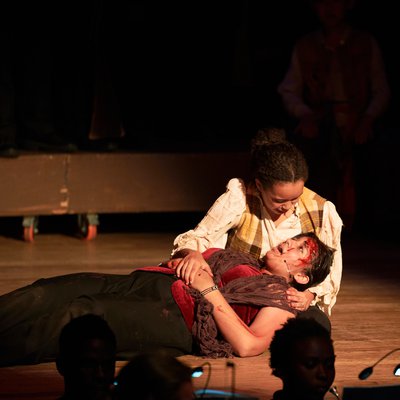 Equally, there wouldn't be a performance without our outstanding orchestra, the majority of which are from the wonderful Ghetto Classics along with the Braeburn community. It was a pleasure to work with you and we wouldn't have brought Les Mis to life without your expertise.
All that's left is for me to thank you, the audience because without your support we would not have gotten to this point. Thank you all for coming to support live theatre, it is so wonderful for us to be able to stage something for you again. Even if we didn't realise it for the majority of the rehearsals, we now feel the unity that production brings and the excitement that comes with performing for you all.
Vive la France!